Best Autoflower Seeds: High Yield Autoflower Strains [2023]
Autoflowering strains are becoming increasingly popular and for a good reason. They grow relatively short without training, bring fast harvests, and are usually easier to grow than their photoperiod counterparts. This post is Paramount Seed Farms' list of the best high-yield autoflower strains and the best autoflower seeds.
Autoflower strains are great plants to learn to grow, but some still contend they aren't worth the trouble because of low yields and potency.
High Yield Autoflower Strains – Best Autoflower Seeds 2023
Autoflowering seeds with high yield are known for their ability to produce a large quantity of cannabis plants in a shorter period of time.
If these misunderstandings were genuine, we would never bother with autoflowers, but we will continue searching for the next 'gem' in our stable of autoflowers.
Autoflowers are always in our indoor rotation, and when it comes to the season, we dedicate a large portion of our outdoor garden to autoflowers because we know we can get at least two harvests in before the 'Big Ones' are done.
Yes, you aren't going to pull down 2000g from a single outdoor autoflower, but as most experienced growers know, it is all about efficiency. With as little space and resources as possible, get the most out of a plant, yielding and potency.
Achieving 200g+ from an autoflower strain outdoors is not out of the question, not to mention it will probably be ready to harvest in less than 9 weeks!
Below is our running table of the best high-yield autoflower strains available on the open market.
*These are the results of our actual testing. Conditions were ideal, and we have also tested 44 autoflowering strains.
*All of our tests were done using Gen Hydro Flora Series Nutrients. Each plant was grown in its own 5-gallon DWC system; conditions were ideal, with no added CO2, and under a Mars Hydro LED Grow Light in a 4×4 grow tent, 3 plants per tent.
★ Best of the Best – One of the Best Autoflowering Strains
The White Widow XXL Autoflowering strain of marijuana is Indica-dominant and was created by crossing a White Widow Auto with Dinafem's elite clone of its photoperiod White Widow. It is a third-generation auto-flowering plant that takes only eleven weeks from seed to harvest. This strain produces generous yields of hard, resin-covered buds with relatively few leaves, making trimming a breeze once the buds have dried. It can be grown indoors, outdoors, and in greenhouses, with the latter being especially useful in cooler regions for extending the growing season. Dinafem recommends adding one-third coco coir to a soil mix to increase plant metabolism and speed growth. Indoor plants will produce 400-450 gr/m2 yields in a total grow cycle of 80 days, while outdoor plants will yield between 60-170 gr each from April to October. The floral smell and bitter-sweet taste of this strain make it unique. Its high THC production gives a powerful yet soothing effect that lasts a long time, and it has claimed therapeutic benefits for countering stress.
Variety: Mostly Indica
Genetics: White Widow elite clone x White Widow Auto
Flowering: 80 days
Indoor yield: 400-450 g/m2
Outdoor harvest: April to October
Outdoor yield: 60-170 g/plant
THC: High
Medicinal Properties: Yes, suitable for therapeutic use
Taste / Flavour: Bitter, Flowery, Sweet
Effect: Long-lasting, Powerful, Relaxing, Soothing
Tangie Matic is an automatic Sativa-dominant plant, meaning it flowers on its own. This strain can produce up to 23% THC. The Tangie clone used to create this strain was obtained at a cannabis-related event in California, and it was then turned into an auto-flowering strain by the Fast Buds breeders. If you plan to grow Tangie Matic outdoors, be aware that it can grow up to 150 cm tall, which could attract unwanted attention. This plant is not well-suited for training, as any stress during its vegetative stage could harm it. With proper care, Tangie Matic can produce 450-650 grams per square meter or 50-350 grams per plant after 9 weeks from the seedling stage. Tangie Matic has a refreshing fruity scent with tangerine flavors when smoked during cultivation. The effect is a cerebral high that eventually turns into a body stone. After 30 minutes, tensions and stresses will fade, and creativity will be enhanced while maintaining lucidity. Tangie Matic is highly recommended for therapeutic use, especially for people experiencing migraines, anxiety, depression, chronic stress, and appetite loss. It is an excellent strain for morning/daytime use, especially for medical purposes.
Variety: Mostly Sativa
Genetics: White Widow elite clone x White Widow Auto
Flowering: 63 days
Indoor yield: 450-650 g/m2
Outdoor yield: 50-350 g/plant
THC: up to 23%
Medicinal Properties: Glaucoma, Nausea, Epilepsy, Multiple Sclerosis, Back pain, PMS, Arthritis, Herpes, Rheumatism, Sickle Cell, Expectorant, Stress, Migraines, AIDS, Tumors, Asthma
Taste / Flavour: Citrus, Fruity, Spicy / Herbal, Tangerine
Effect: Creative, Meditative, Strong
This strain, Sweet Cheese XL Auto, grows quickly and vigorously due to a selective breeding program aimed at increasing its size, yield, resin production, and potency compared to the original Sweet Cheese Auto. It comprises 61.3% Sativa, 35.6% Indica, and 3.1% ruderalis. Whether grown indoors or outdoors, it can be harvested in just 8 weeks after germination. The plants' height will vary from 75 – 140 cm, depending on the environment and root space provided. Indoor yields range from 375 – 600 gr/m2, while outdoor yields range from 45 – 190 gr per plant, depending on the conditions and skills of the grower. Its scent and taste are reminiscent of Skunk, with hints of mature cheese and a citrusy edge. THC levels range from 15 – 20%, while CBD levels are low, at just 0.1%. This strain is sure to provide a potent yet relaxing high.
Variety: Mostly Sativa
Genetics: Sweet Cheese Auto selection
Flowering: 56 days
Indoor yield: 375-600 g/m2
Outdoor yield: 45-190 g/plant
THC: 15% – 20%
Medicinal Properties: Glaucoma, Nausea, Epilepsy, Multiple Sclerosis, Back pain, PMS, Arthritis, Herpes, Rheumatism, Sickle Cell, Expectorant, Stress, Migraines, AIDS, Tumors, Asthma
Taste / Flavour: Cheese, Citrus, Skunk
Effect: Powerful, Relaxing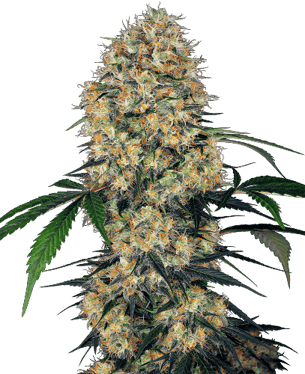 For those living in warm regions with a long growing season, Amnesia XXL Auto is perfect for multiple harvests per year. You can even start plants indoors before moving them outdoors from April to October, allowing for three or more staggered crops. Dinafem recommends adding one-third coco coir to the soil mix, which helps oxygenate the roots and enhances plant metabolism for faster growth. Amnesia XXL Autoflowering is a Sativa-dominant strain that's easy to grow, producing excellent yields in a short life cycle. Indoors, 450-500 gr/m2 yields can be harvested in 75-90 days. Outdoors, each plant can yield between 60-170 gr/plant, growing anywhere from 75-170 cm tall. The strain has a deep, rich perfume and taste, with clear notes of Haze, lemon, pine, and incense, indicating its high quality. THC production is high, ranging from 15%-20%, delivering a powerful, long-lasting cerebral high.
Variety: Mostly Sativa
Genetics: Original Amnesia x Original Amnesia Auto
Flowering: 77 days
Indoor yield: 450-500 g/m2
Outdoor yield: 60-170 g/plant
THC: High
Taste / Flavour: Haze, Lemon, Pine, Spicy / Herbal
Effect: Cerebral, Long-lasting, Powerful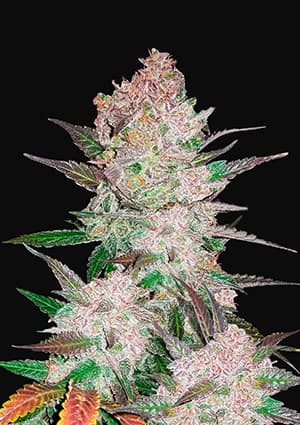 Cream Cookies Auto – the new auto-flowering strain from Fast Buds. It is an Indica-dominant strain that offers a creamier version of the famous Girl Scout Cookies, with specially selected genetics that results in a euphoric high. Despite its potency, Cream Cookies can be used during the day or evening. At maturity, the plant displays beautiful blue and purple colors. This versatile cannabis strain can thrive in any environment, whether grown under natural sunlight, HID lamps, compact fluorescents, or LEDs. However, it requires high levels of nutrients and water due to its voracious appetite. It takes between 8 and 11 weeks to reach full maturity, growing to a 60-90 cm height with a bushy structure. The large, dense buds are covered in sparkling resin crystals loaded with THC. For best results, use low-stress training or bending and tying and remove larger fan leaves during flowering. Cream Cookies offer large yields and are ideal for making concentrates and extracts. With a creamy and rich flavor, it has earthy, woody, and pungent back notes that make it quite complex. THC levels are high with low CBD. The effect is relaxing with a slight Sativa uplift and a social buzz, perfect for intimate moments or socializing with friends. Cream Cookies have therapeutic benefits and are used to treat various conditions, including glaucoma, nausea, epilepsy, multiple sclerosis, back pain, PMS, arthritis, herpes, rheumatism, Sickle Cell Anemia, stress, migraines, AIDS, tumors, asthma, and as an expectorant.
Variety: Mostly Indica
Genetics: Girl Scout Cookies
Flowering: 70 days
Medicinal Properties: Yes
Taste / Flavour: Coffee, Cookies, Cream
Effect: Relaxing, Strong, Uplifting
This is an example of what can be achieved through careful breeding. Auto Sour Stomper is a 50/50 hybrid of Indica and Sativa, created by crossing a Sour Crack female plant with a Grapestomper OG male plant from Gage Green. Mephisto Genetics then transformed it into a fully-automatic strain. Auto Sour Stomper grows like an Indica, maintaining a low profile until the flowering stage, when it can grow up to four times taller, displaying its OG background. With plenty of budding sites, low foliage density, and an open structure, buds can maximize their growth and density, leaving popcorn buds in the past. The plants grow well indoors, outdoors, or in a greenhouse, reaching a height of 80-120cm and yielding 120-150gr/plant in 65-70 days from germination. The buds are incredibly resinous, making excellent extracts or hash, and the leaves turn shades of blue and purple in cooler temperatures. The grapey aroma and flavor, with a bit of funk, make it a real feast for the senses. Its effect is a feel-good high, perfect for good vibes.
Variety: Indica / Sativa
Genetics: GrapeStomper OG (Gage Green Genetics) x Sour Crack F5
Flowering: 65-70 days
Yield: 120-150 g/plant
Taste / Flavour: Grape
Effect: Happy, Uplifting
Mephisto Genetics has put much effort into discovering and developing the finest auto-flowering strain. After experimenting with various renowned and elite seeds and cuts, they were captivated by two strains, Triangle Kush and Alien OG, which were produced from a vast collection of Cali connection stock. Alien OG is a short, stocky plant with thick, lush leaves, dripping resin, and rich, deep, autumnal colors. The plant turns purple, almost black, in late flowering, with slightly cooler night temperatures. The initial yield was impressive for an OG, and when grown consecutively, it produced very dense, juicy buds of the utmost quality. For the autoflowering match, Mephisto Genetics went for a larger-sized plant with a Sativa-dominant profile. This attribute carried forward into Ripley's OG as it developed over successive generations, which opened up its structure, averaging 110cm tall, making it one of their tallest varieties. The yield is excellent, and well-cultivated specimens can produce up to 120g/4oz per plant with a good life and environment.
Variety: Indica / Sativa
Flowering: 70 days
Yield: 120 g/plant
Medicinal Properties: Yes
Taste / Flavour: Berry, Sweet
Effect: Energetic, Strong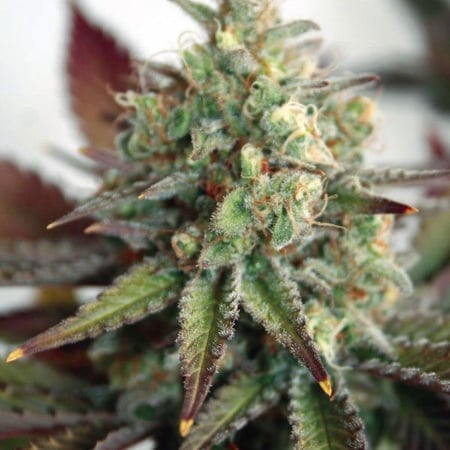 The Critical 2.0 XXL Auto strain is an excellent choice for anyone looking for a medicinal plant that appeals to recreational consumers. This 70% indica hybrid is very sweet-tasting and highly potent. Due to its compact structure, it's a cross between the Critical Auto and a CBD Auto strain, making it an excellent option for balconies, conservatories, greenhouses, or indoor grow rooms. When grown indoors under lights, it can produce up to 500 gr/m2 in just 45 days of flowering. Its flavor is fruity and Skunk-y and its 20% THC and 3% CBD content make it beneficial in treating a wide range of symptoms, including pain, depression, migraines, and general stress.
Variety: Mostly Indica
Genetics: Critical Auto x CBD Auto
Flowering: 45 days after the first sign of flowers
Indoor yield: 500 g/m2
Outdoor yield: 120 g/plant
THC: 20%
Medicinal Properties: Yes
Medical Conditions: Depression, Migraines, Pain, Stress
Taste / Flavour: Fruity, Skunk
Effect: Calming, Relaxing, Soothing
West Coast O.G. Autoflowering is a strain created by breeding an authentic OG selection from the West Coast of the US with auto-flowering traits. This mostly Indica strain retains all of the original's qualities but with the added benefit of auto-flowering. During the early vegetative growth stage, the plant's energy is focused on establishing a solid root system, resulting in slow growth. However, once established, West Coast OG can grow up to 100 cm tall. It thrives in both Sea of Green and Screen of Green growing setups, producing yields of 500 – 650 gr/m2 indoors or 70 – 300 gr/plant outdoors, with a life cycle of around 60 days. While growing, it has a fresh, woody, and citric aroma that is pretty strong, so filtering is recommended. After drying and curing, the flavor is fruity and citric. Lab tests have shown a THC production of 21% with 1% CBD, making it both euphoric and relaxing. It therapeutically benefits those suffering from stress, depression, migraines, bipolar disorder, and ADD/ADHD. Most importantly, it offers the perfect balance of relaxation and happiness, stone and high power, and duration of effect, making it the ideal choice for any smoker.
Variety: Mostly Indica
Genetics: Critical Auto x CBD Auto
Flowering: 63 days
Indoor yield: 500-650 g/m2
Outdoor yield: 70-300 g/plant
THC: 21%
Medicinal Properties: Yes
Medical Conditions: ADD/ADHD, Arthritis, Asthma, Depression, Epilepsy, Glaucoma, Migraines, Multiple Sclerosis, Nausea, Pain, PMS, Stress
Taste / Flavour: Citrus, Fruity
Effect: Euphoric, Relaxing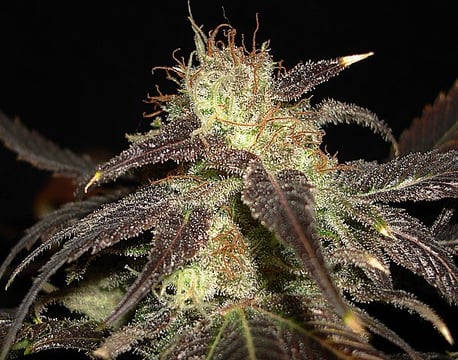 This particular strain, Diesel Auto by G13 Labs Seeds, is a result of crossbreeding a Canadian Ruderalis with New York Diesel from the United States. It is a Chem Dawg lineage that should be included in any collection. Its distinct taste of lime, lemon, mandarin and a hint of diesel fuel sets it apart. The effects are not too overpowering, allowing you to carry out your daily tasks without being overly sedated or experiencing intense visual effects. Additionally, this strain is resistant to mold in colder climates and does not have issues with fungus in Mediterranean regions. It is perfect for outdoor cultivation due to its high yields, ease of growth, and low maintenance requirements.
Variety: Indica / Sativa
Genetics: NYC Diesel x Canadian Ruderalis
Flowering: 70 days
Yield: 450 g/m2+
THC: 16%
Taste / Flavour: Citrus, Lemon, Lime, Orange
Effect: Focused, Motivating
Select high-yielding auto seeds (obviously) – the list above is a good start, as well as only choosing reputable auto breeders.
Start your autoflower plants in their final pot. No transplanting!
Add nutrients at 50% strength after you seed two sets of true leaves. Increase strength by 10% every 5-7 days, depending on growth/drinking. Consult the autoflower feeding schedules to ensure optimal feeding. DO NOT OVERWATER!
Choose hydroponics or coco as your method/medium. If growing in soil, use fabric containers rather than traditional pots or buckets. Fabric containers will give your autoflower plants more air/oxygen, leading to larger yields.
Do not feed nutrients at too high of an EC in pursuit of larger yields. Nutrient burn will stunt their growth and lead to disappointing yields.
Switch to using LED grow lights. Since switching from HPS to LED, I have seen my auto yields flourish.
Best Autoflower Seed Banks – Best Autoflowering Cannabis Seeds
When it comes to finding a reputable seed bank to buy your autoflower seeds, we have a great list and full reviews of the best options.
Here are some tips to help you find a reputable seed bank for buying your autoflower seeds:
Do thorough research: Look for seed banks with a strong reputation and positive customer reviews. Consider seed quality, customer service, shipping, and germination rates.
Check for legitimacy: Ensure the seed bank operates legally within its jurisdiction. Look for any licenses or certifications they may have.
Consider the selection: Look for a seed bank that offers various autoflower seed strains. This will allow you to choose the best suits your preferences and needs.
Look for breeder information: Reputable seed banks often provide detailed information about the breeders or seed companies they work with. This helps establish the quality and authenticity of the seeds.
Check for seed bank policies: Review the seed bank's policies on shipping, delivery, return and refund, and privacy. Make sure they offer discreet packaging and secure online transactions.
Compare prices: While price shouldn't be the only factor, compare the prices of different seed banks to ensure you get a fair deal. Be cautious of unusually low prices, indicating poor quality or counterfeit seeds.
Seek recommendations: Contact experienced growers or online communities dedicated to cannabis cultivation. They can provide valuable insights and guidance on reputable seed banks. Remember, growing autoflower plants requires time, effort, and resources.
Choosing high-quality marijuana seeds from a reputable seed bank will significantly increase your chances of a successful harvest.
Popular Autoflower Seed Banks for Buying Seeds Online
Thoughts on the best high-yield autoflower strains and best autoflower seeds…
Autoflowering strains are great for growing marijuana and using it, especially in smaller outdoor gardens where they excel. We have compiled a list of top performers to help you find the best high-yield autoflower seeds for your next grow. Consider investing in one of the best LED grow lights for maximum efficiency to increase yields and reduce costs.
Autoflower strains are popular among growers because they are easy to cultivate and have a fast flowering time. However, their Ruderalis gene also means they typically have smaller yields than pure Indica or Sativa strains. The Auto strains on our list offer the best yield for your investment. They are easy to grow and, most importantly, high yielding. Choose one of the best LED lights to grow lights for autoflower growth to improve efficiency, quality, and yield.
Best Autoflower Seeds – Best Autoflowering Seeds FAQ
What are the best autoflower feminized seeds to grow?
The best autoflower seeds to grow can vary depending on your preferences and experience. Some popular options include Amnesia Haze, Northern Lights, and Blue Dream.
Where can I find the best autoflower cannabis seeds?
You can find the best autoflower weed seeds at reputable online cannabis seed banks. Some popular options include ILoveGrowingMarijuana, Seedsman, and Crop King Seeds.
What is an autoflowering seed?
An autoflowering seed is a cannabis seed bred to automatically switch from vegetative to flowering without needing a specific light cycle.
What is the difference between autoflowering seeds and photoperiod seeds?
The main difference between autoflowering seeds and photoperiod seeds is how they respond to light; they are both cannabis plants. Autoflowering seeds will automatically start flowering after a certain period, regardless of the light cycle, while photoperiod seeds require a specific light process to initiate flowering.
Are autoflowering seeds suitable for beginners?
Autoflowering seeds are often recommended for beginners because they are easier to grow and have a shorter flowering time than photoperiod seeds.
What are the benefits of growing autoflowering cannabis strains?
Some benefits of growing autoflowering cannabis strains include their compact size, faster growth and flowering times, and ability to produce multiple harvests in a single growing season.
Can I buy autoflower seeds online?
You can buy autoflower seeds online from various cannabis seed banks. Just make sure to choose a reputable vendor with positive reviews.
What are the best autoflowering strains for outdoor growing?
Some of the best autoflowering strains for outdoor growing include Northern Lights, White Widow, and AK-47. These strains are known for their resilience and ability to thrive in different climates.
How long does it take for autoflower seeds to harvest?
The time it takes for autoflower seeds to harvest can vary depending on the strain and growing conditions. Autoflowering strains can be harvested from source to source in 8-12 weeks.
What is the potency of autoflower cannabis?
The potency of autoflower cannabis can vary depending on the strain and growing conditions. However, many autoflowering strains are known for their high THC levels and potent effects.