Unpacking Greenpoint Seeds Review: Premium US Seed Bank
Greenpoint Seeds Review
Reputation – 9/10
Seeds Selection – 8/10
Service – 10/10
Website – 10/10
Payment Options – 10/10
Shipping – 10/10
Greenpoint Seeds is a medium-sized cannabis seed bank commonly talked about online. The company sells a wide variety of cannabis seeds featuring their in-house genetics with the feature most growers have heard of – Stardawg. Stardawg is a potent and flavorful hybrid that has gained much popularity in the cannabis community. On the Greenpoint Seeds website, you can find various strains that feature Stardawg genetics. These include everything from classic hybrids to more exotic strains with flavors ranging from sweet to spicy. Each of these strains is carefully bred and tested to ensure they are of the highest quality possible.
Greenpoint Seeds Alternatives
ILGM Seed Bank [Read Review]: *Best Alternative*
Offers excellent grow advice as well as top-notch genetics. Shipping Discreetly to the USA. Bitcoin and Credit Cards are accepted.
Seedsman [Read Review]: *Excellent Reputation*
The fastest-growing and most established online seed bank. Shipping Discreetly Worldwide. Bitcoin and Credit Cards are accepted.
Greenpoint Seeds also offers a variety of different regular and feminized seeds. The Greenpoint autoflowering strains are expected to be released spring/summer of 2023.
Greenpoint Seeds Coupons – Greenpoint Seeds Discount Codes & Deals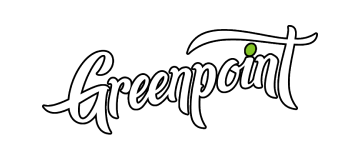 30%+ OFF
Greenpoint Seeds Discounts up to 50% Off
<a href="https://www.paramountseedfarms.com/seed-bank/greenpoint-seeds/"...
Show More
Greenpoint Seeds
Reverse Auctions mean you can get up to 50% your seed order. Check it out! The most unique way to save when buying marijuana seeds online.
Show Less
Award-Winning Greenpoint Seeds – Colorado, USA
History and Reputation
Greenpoint Seeds is an American cannabis seed bank originally owned by the Gualdi LLC organization. The ownership of the organization has recently transferred over to a new organization over the past few years, making it difficult to follow the structure of the organization. The seed bank is based out of Colorado and has been in business for over a decade. The Greenpoint Seeds website offers an online catalog of cannabis seeds with detailed information about each strain. Greenpoint Seeds also offers both indoor and outdoor cannabis cultivation tips on its website, which is an excellent resource for new and experienced growers alike. The overall quality of seeds and selection available on their website is of good quality, but recent customer reviews make it difficult to trust the brand fully.
Seed Selection and Quality
Greenpoint Seeds offers a vast selection of cannabis strains and styles for sale on our website. With this variety, growers can easily find a particular seed or something exciting and new to cultivate. However, they understand that some of our strains may be outdated or have received poor customer reviews. Greenpoint Seeds are continuously working to ensure that its products are of the highest quality, and we want to ensure that our customers are satisfied with their purchases. In addition, we provide detailed descriptions of each strain so that growers can make an informed decision when selecting their desired seed. The customer service team is available to answer any questions or concerns that may come up. With Greenpoint Seeds, you can be sure to find the perfect cannabis strain to create your perfect growth.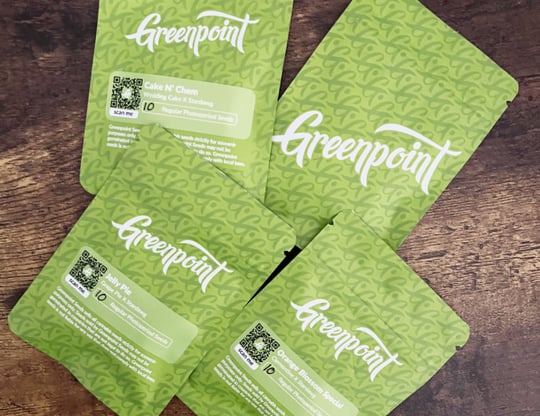 If you are looking for classic or unique strains, Greenpoint Seeds is the seed bank you should start shopping at. There are a lot of mixed reviews on the web. However, I would chalk many negative reviews up to inexperience or grower error. Paramount Seed Farms has grown nine strains by Greenpoint Seeds and hasn't had a single issue with germination or the quality of the genetics. The genetics were of the highest quality and produced some unique buds.
Greenpoint Seeds offers a germination guarantee as other seed banks do. If you have any issues, they will assist you in any way possible. They are very friendly and responsive and care about their customers. They are small "Mom and Pop" breeders in a way that customer service is of the utmost importance.
Website – Design & Navigation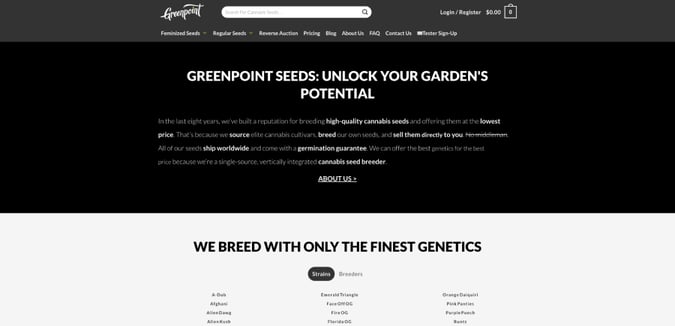 Price and Payment Options
The Greenpoint Seeds website is high quality and easy to use. The site layout makes it simple to find the information or product you are looking for. Greenpoint Seeds accepts major credit cards, cryptocurrency, money orders, and cash.
Shipping
Greenpoint Seeds is a Colorado-based cannabis seed bank that ships its products to customers all around the globe. They are a smaller operation so orders may take a bit longer than bigger seed banks, but customers can expect their orders to arrive within a few weeks. Despite its size, Greenpoint Seeds still manages to ship orders out quickly and efficiently. Their competitive prices and high-quality products make them an excellent choice for a reliable seed bank. Their knowledgeable customer service team is always available to answer any questions, and they take pride in providing an enjoyable shopping experience. Furthermore, they offer global shipping and discreet packaging to keep your orders safe and secure. With Greenpoint Seeds, you can always count on finding the right cannabis seeds for your needs.
Greenpoint Seeds packaging typically takes the form of a plain brown box that is well-wrapped and designed to be discreet and unnoticeable. We want our customers to feel comfortable when making a purchase, and we believe that our secure packaging is an important part of that. Additionally, we offer various shipping options to suit your needs and provide tracking information so you can follow your order on its journey to your door. We also take extra steps to ensure that the package is secure and safe, so you can rest assured that your purchase will arrive in the same condition it left our facility. Greenpoint Seeds offers the highest quality products and top-notch customer service, so you can trust that you get the best experience when you shop with us.
Reverse Auction Deals – Greenpoint Seeds Exclusive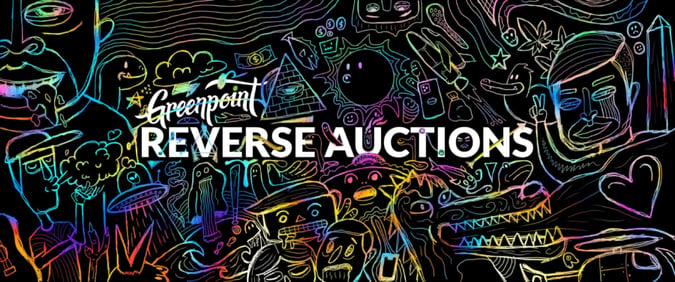 Greenpoint offers 'Reverse Auctions'; the seed pack prices decrease by $5-10 every 30 minutes until they hit a floor price or a customer decides to purchase the auction pack. You can get up to 90% off select packs through the Greenpoint Seeds reverse auctions! It is super innovative and a unique cannabis seed deals promotion on the web. Check out the live reverse auctions today!
Greenpoint Seeds Review 2023 – Final Word
Is Greenpoint Seeds a legit seed bank? Yes, Greenpoint Seeds is a legit cannabis seed bank, and their Reverse Auctions mean that you can get a steep discount on their high-quality genetics at any given time.
Greenpoint Seeds prides itself on providing a wide selection of cannabis seeds bred with exclusive genetics. Greenpoint's passion for creating new cultivars and strains has earned a loyal fan base, including Paramount Seed Farms, who have run several of our strains and love the genetics they purchased from Greenpoint.
Greenpoint Seeds is committed to providing top-notch customer service, and our unique genetics has made us the #1 recommended seed bank. We're proud of our seeds and hope you will be too! With Greenpoint Seeds, you can be sure that you're getting something special and unique. Our selection of exclusive genetics makes it possible for you to discover something new and exciting each time you shop. So why wait? Start exploring Greenpoint's selection of cannabis seeds today and find something special! Greenpoint Seeds is our #1 recommended seed bank because of its customer service and the quality and uniqueness of its genetics.
Below are some examples of the best strains offered by Greenpoint Seeds including: Catalina Wine Mixer strain, Bodega Bubblegum strain, Frozen Custard strain, and Tomahawk weed strain just to name a few…
Award-Winning Greenpoint Seeds – Colorado, USA
Greenpoint Seeds Review FAQ
Is Greenpoint Seeds legit?
Yes, Green Point Seed Bank is a legitimate seed company with a loyal customer base and a reputation for producing high-quality genetics. They offer a germination guarantee, discrete shipping, and excellent customer support.
How long does it take for Greenpoint Seeds to ship to my location?
Greenpoint Seeds typically ships orders within 1-3 business days, and shipping times vary depending on the location. Domestic orders within the United States usually arrive within 5-7 business days, while international orders may take longer due to customs processing.
Does Greenpoint Seeds offer any guarantees on their products?
Yes, Greenpoint Seeds offers a germination guarantee on their seeds. If less than 80% of the seeds you purchased germinate, they will replace the non-germinated seeds free of charge.
Can I order Greenpoint Seeds from outside the United States?
Yes, Greenpoint Seeds ships internationally to many countries around the world. However, it is the responsibility of the customer to ensure that importing seeds is legal in their country.
Does Greenpointseeds offer any feminized or autoflowering seeds?
Yes, Greenpoint Seeds offers feminized and autoflowering seeds in addition to regular seeds.
Where is Green Point Seeds located
Greenpoint Seeds is located in Denver, Colorado and was founded in 2014 by Gu.