Seed Sale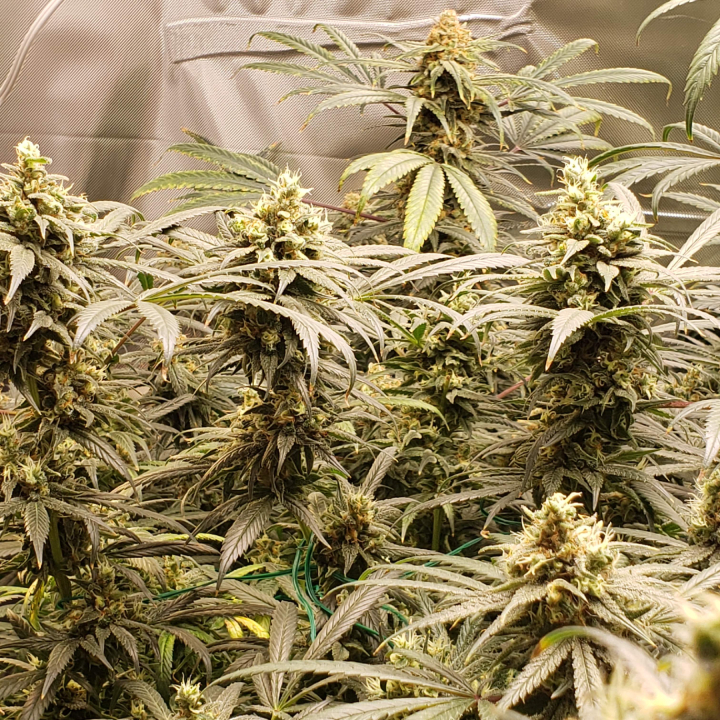 Platinum OG Seeds
High THC Strain
Platinum OG is the result of combining the exceptional OG Kush and Master Kush, categorized as one of the most quality cannabis' in the market thanks to their high cannabinoid level of 26%.
Origin of Platinum OG Cultivar
The Platinum OG Feminized seeds are a hybrid created by crossing OG Kush with Master Kush. Known for their high-quality, these seeds are recognized in the cannabis market due to their impressive 26% cannabinoid content. Initially developed in Northern California, Platinum OG seeds have since gained popularity worldwide.
Platinum OG Strain Details
Platinum OG seeds consist of 80% Indica and 20% Sativa. The buds produced by these seeds typically feature a shiny, metallic-like sheen. The high cannabinoid content in these seeds contributes to the crystal-like appearance on the surface of the buds. These Feminized seeds are created by crossbreeding two highly regarded cannabis strains, making them among the most effective seeds globally. Users often rate Platinum OG seeds with five stars, highlighting their distinct qualities. Additionally, these seeds are suitable for both beginner and experienced growers due to their ease of cultivation.
Germinating Platinum OG Feminized cannabis seeds
Germinating Feminized seeds, such as Platinum OG, requires careful attention to moisture, temperature, and light conditions. The paper towel method is a simple and cost-effective way to germinate cannabis seeds. Here are the steps for germinating Platinum OG seeds:
Gather necessary items: distilled or purified water, paper towels, plates, and Platinum OG Feminized seeds.

Moisten the paper towels, ensuring to wring out any excess water.

Place one moist paper towel on a plate, keeping another one ready for later use.

Arrange the Platinum OG seeds on the towel, spacing them about 1 inch apart. Add more water if needed, but avoid making it overly wet.

Cover the seeds with the second paper towel. Ensure there's no standing water under the plate.

Store the plate in a warm, dry place like a cupboard or drawer, away from direct sunlight.

Regularly check the seeds, adding water if the towels begin to dry out.

Within 3-10 days, the seeds should sprout. Once they do, they're ready to be moved to your chosen growing medium.
Seed Sale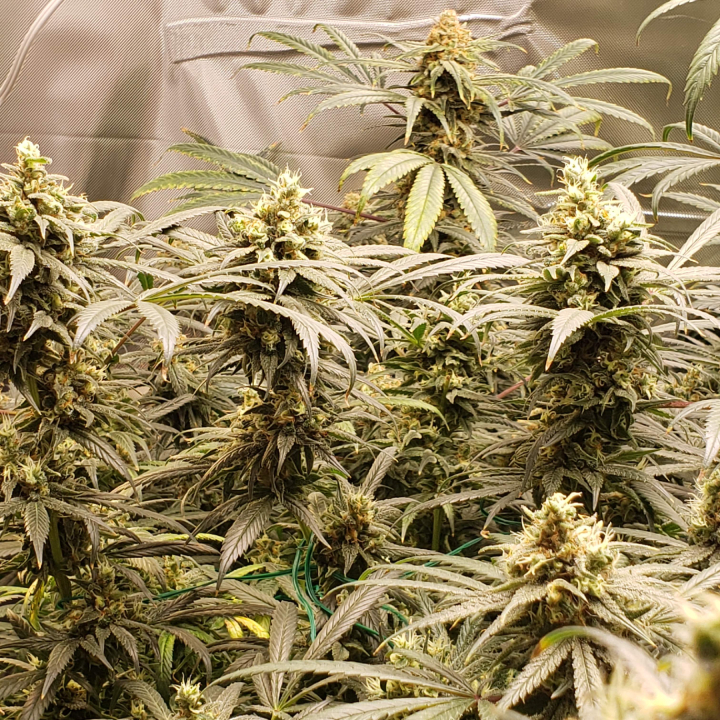 Platinum OG Seeds
High THC Strain
Platinum OG is the result of combining the exceptional OG Kush and Master Kush, categorized as one of the most quality cannabis' in the market thanks to their high cannabinoid level of 26%.
Growing Platinum OG Cannabis Strain
Platinum OG seeds are relatively easy to grow for beginners, provided the necessary preparation and environmental control for propagation are in place. These Feminized seeds flourish in warm, sunny outdoor environments and show resistance to molds, mildews, and pests. Indoors, the plants typically reach a height of 70-90 cm, while outdoors, they can grow to 90-160 cm. Regular trimming and pruning are essential to ensure adequate air circulation. The flowering period lasts between 7 to 9 weeks, with the harvest starting in September. Indoor cultivation is preferable as it requires ongoing trimming to maintain air circulation and optimize yield, with a minimum yield of 500 grams per square meter. For outdoor growth, using organic soil is recommended, and it can yield approximately 500-1000 grams per plant.
Platinum OG Strain FAQs
How long does Platinum OG Feminized take to germinate?
Platinum OG seeds take 3-10 days to germinate, just like any other cannabis.
How long is Platinum OG Feminized flowering time?
Flowering lasts 7-9 weeks for these Feminized seeds.
How long does it take to grow Platinum OG Feminized?
These Indica-dominant seeds are relatively easy cannabis to grow as they are resistant to pests, diseases, and molds. After flowering for about 7-9 weeks, these Feminized seeds are ready for harvest.
Does Platinum OG Feminized grow better in hydro or soil?
Hydroponics setups are becoming more prevalent than soil setups due to controlled conditions for growth, leading to abundance yields.
How tall does Platinum OG Feminized grow?
Platinum OG Feminized will reach a height of 70-90 cm indoor and 90-160cm outdoor.
Where is the best place to purchase Platinum OG seeds in the USA?
If you need to purchase Platinum OG Feminized seeds, you will need to click on Premium Cultivars' website online, check the availability of these Feminized seeds, and place an order.